By David Crary

Not all of us small business owners will be fortunate enough to have employees with us for several years. While some employees may only last a season there are others that can last decades. Only a few months ago, a major Wall Street bank lost an employee that had been working for them for 80 years! He started in the mail room at the age of 18 and still had clients that he worked with at the age of 98 when he passed away.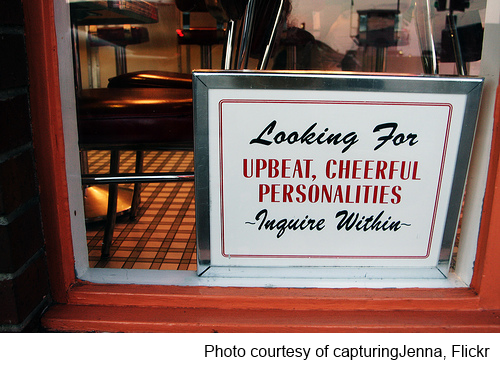 As you prepare for your upcoming season, you know that the hiring phase is just around the corner. Your seasonal team from last year was awesome and unfortunately you won't get them all back this year, as some have moved on. Where will the rest of the team come from?
When I was seeking my first position, it was through the newspaper and our campus recruiter. Just a few decades later and the times sure have changed! How? Technology! Now we have the internet and the hiring process has evolved into something much different.
Here are 4 ways that you can use to take advantage of the Internet and one final "old fashioned tip" that still could be the best way to find great employees.
I've talked to a number of green industry business owners who claim Craigslist is a great applicant source. This online posting site for everything you want to buy, sell, trade, rent, also includes great job postings. You post your job need, what you are looking for, what you pay and how to contact you and the applicant does the rest. This can be very effective for finding talented and dedicated employees. Best news: it is FREE!
2. Indeed.com and Monster.com
Once you have your posting ready for Craigslist, use this for the other main job posting sites, indeed.com and monster.com. These sites receive millions of hits per day and many job seekers will get daily emails for the types of job and location they are looking to
find. You only pay at Indeed.com for the views your job ad generates and monster.com charges based on how long you want your post to run.
3. Use your website to post job opportunities
Be proud that you are hiring. This is a sign of growth and prosperity. Let everyone know that visits your website. People that may have been with you a few years back, can easily find you on the web and reach out if they know you are seeking employees. Even if you don't
have any open positions at the moment, getting applications and reaching out when you are ready to hire will save you time when the need arises.
4. LinkedIn.com
With over 250 million members worldwide, this incredible social networking site can be used to post positions. Those people that are connected to you can easily see your opportunities. You can also post your specific job in the LinkedIn job posting area. Timing is key with this effort as the post will cost just under $10/day and will be posted for 30 days. This may be well worth the investment if you get solid leads from this posting. And, don't be afraid to post to LinkedIn Groups that your target applicants might frequent - it's free and might result in a great applicant.
5. Finding employees the old fashioned way: referrals from other employees
Likely the best employees you may find are simply friends and family from those that already work for you. People like to work with friends so this is an excellent way for you to get your team filled out. Be sure to offer an incentive to your employees that bring you referrals that you hire. This will lead to higher employee satisfaction.
One of my friends worked for a company and their referral program was incented in stages. There was very high turnover in this position so if the referred employee was working after 45 days the employee received $100. If the employee was working after 6 months they received $750 and if the employee was still employed after 2 years, the bonus was $5000! This was a tremendous incentive but with the high turnover, the company was thrilled to pay out the $5000 as this was going to be an extraordinary hire. This may be a little steep for your budget, but the point is that long-term incentives can be very valuable so consider a tiered approach.
Once your new hires are in place, make sure you have training protocols and process documentation in place. (Hint: field service software can help standardize your processes.) Good luck with your new team!
Want some more tips on how to use the Internet to your advantage? Check out our free eBook, 6 Requirements for a Website that Sells.