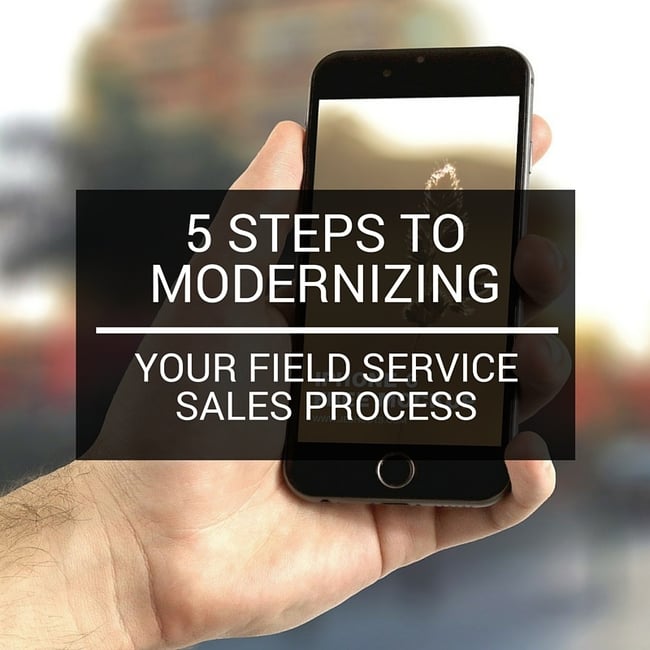 Competition is one of the biggest threats for field service companies. In our 2015 Green Industry Benchmark Report, we found that 21% of green industry business owners believe the biggest external threat to their business is competition. With a highly competitive market for many field service industries, businesses need to be generating new leads and moving them through the sales process as quick as possible. And, maybe more importantly, they need to keep those customers coming back.

Field service companies tend to have a few bad habits. One that we see over and over again is their habit of relying on dated methods for generating new business. They also tend to rely on dated methods for managing those new leads, as well. Paper doesn't have a place in managing your sales pipeline anymore. A whiteboard isn't a strategy for managing leads. Plenty of companies don't even have a sales process documented and just wing it. But in order to beat your competition, you need a better process. Here are the five steps that you need to take to modernize your sales process:

Step 0 - Implement a Field Service Specific CRM

I'm going to call this Step 0 because you might already have a software in place that acts as your CRM. There are plenty of different ones you can use, they range in functionality and can be industry specific. You want something that can manage your contact database and it should be able to separate your prospects and customers.

Step 1 - Map out your sales process

Start out by mapping your sales process. What does a typical sales cycle look like for you? We recently mapped out our sales process. We assign different probabilities of a sale for each stage of the buying process. While each business might be unique, here is what a field service sales process could look like:

10% - Interest shown or information has been sent out
30% - Scheduled an estimate
40% - Estimate completed
80% - Scheduled service
100% - Performed
0% - Closed/Lost


Step 2 - Prospecting

This will look different from company to company, but you should have multiple lead generating efforts for your business. Your website should be a prospecting tool through lead generating forms, you should be actively calling or talking with leads and any of your advertising should be trackable.

When you're speaking with leads, you should be documenting any pertinent information that you uncover. If you're an irrigation company, the size of the prospect's lawn is something you need to know, if you're a commercial snow removal company, you'll need to know the prospect's expectations. The more information that you capture, the better.

Step 3 - Nurturing leads

With a CRM in place, you are able to effectively see where your prospects stand in your sales cycle. Different actions should be taken for each stage of the sales cycle. If a prospect has been given an estimate, you should be calling to try and move them further along in the cycle. A deal that is marked as Closed or Lost could still become a sale eventually.

Step 4 - Close the Deal

Any of the information that you haven't gathered in the prospecting or nurturing steps should be collected here. Again, having a field service CRM in place is important for the progression of moving a contact through the sales cycle effectively.

When you're closing a deal, you want to make sure you set expectations for your customer. If there is a contract that you have for your services, you should go over the highlights with your customer. It should also be entered into your CRM for your employees to see as well.

Step 5 - Follow up

After a season is over or if you are providing a year-round service, you should always follow up with your customers. See what is working well for them, what they haven't liked and do your best to resolve problems. Using an email service to send out automated emails can help in collecting customer feedback.