You're about to set off to begin your life as a service business owner. There's a lot to digest all at once. Where to begin? How do I introduce myself to the market? What will it take to get noticed?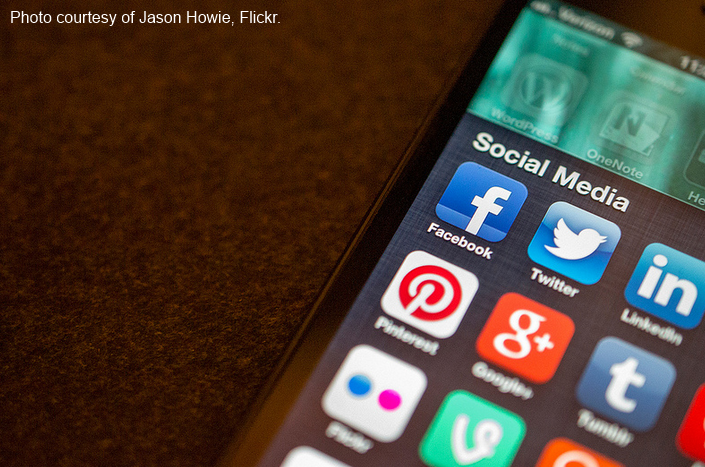 There are many tried-and-true strategies. Overall, it's a simple matter of moving your brand into the public eye. The question is: what do you want to try first?
Hosting Events
Have you ever heard the phrase, "brought to you by…"? It usually comes after some sort of special announcement for a ball game or maybe on television.
That little phrase is a big part of marketing for companies of all backgrounds. Essentially, it means that your company is contributing to the community in some fashion by funding a public function. These functions can literally be anything from a Bingo Rally to the Super Bowl. If you're just starting out, you might not be contributing millions of dollars just yet. Think of smaller venues like little league tournaments or perhaps a special luncheon at a local restaurant. Anything that helps to get your name out and show the community that you're invested is a good thing.
Get on Social Media
Nowadays, it's hard to be recognized as a serious business commodity if you don't have some sort of presence on social media. It's so simple to do that I won't even labor the point much. Just find any of the vastly popular social media outlets (i.e. Twitter, Facebook, Tumblr) and create an account. It's free, it's easy, and it instantly connects you to a vast online market of potential customers. All that's left to do is maintain your page and keep the world updated.
(Read: Small Business Tips: 5 Tips for Creating a Successful Website for your Small Business)
Be a Sponsor
Large companies will pay through the nose for ad space on jerseys and uniforms in the professional sports world, and for good reason. Sponsoring has shown to be one of the most effective ways to market brand names in any environment (not just sports). Try sponsoring a theater production at the nearest high school, or maybe give sponsoring a float in a parade this summer a shot. And, of course, sponsoring local sports teams is a more than viable option.
Suit up
There's no shame in being mindful of your budget by purchasing generic uniforms for your employees. It can actually be a smart move. However, it may be a smarter move to invest in uniforms and vehicle decals. Name recognition is business marketing 101. This point is especially useful for the field service business. Unless you make your company namesake known by as many individuals as possible, there's little chance that they will go home and Google it or refer it to a friend. Even if you are worried about making a return on your investment, there are relatively inexpensive resources available.
Network, Network, Network
It's time to bring it all together. Now that you've laid the groundwork, you need to captain the initiative to network your company into the public consciousness. Chances are you've used a lot of your networking skills to get to this point. You've called restaurant managers, high school principals, maybe the local community center superintendent. Keep these contacts updated with your business. Go out of your way to offer your sponsoring services. Even if it's not their ideal time of year, it's always a good time to show these people that you're personable, reliable, and available for business.
Establishing and maintaining contacts is a full-time job in itself, but it's worth it. Knowing where to go when you want to expand is a very comforting thought. Do yourself the favor of having options when you need them most.
After making a name for your service business in your community, focus on growing and furthering the success of your business, download our eBook to get some helpful tips for your sucess.