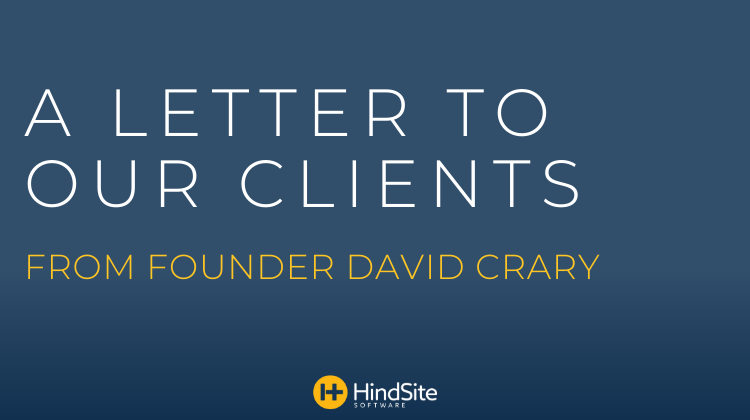 Dear Clients,
We wanted to reach out and tell you about some exciting changes happening at HindSite.
HindSite Leadership
This month we welcomed Ted Rightmire to the HindSite team as our CEO. I'm taking a step back from daily operations, and taking on the role of owner and chairman. Ted brings extensive experience leading software development teams and working with clients to grow their businesses. A handful of you may even remember him, as he worked for us 9 years ago!
FieldCentral
The future of HindSite is FieldCentral. FieldCentral is cloud-based software, which simply means you can access your business data and operations via the internet from any device, any place, any time. FieldCentral gives you an "at a glance" dashboard for your operations, and is designed with the built-in tools to help you manage and grow your business from estimating through invoicing, all while providing up-to-date actionable insights to help you service, retain, and grow customers for years to come.
While many of the best features of HindSite Solution are in FieldCentral, it's not the same software. FieldCentral is being built using the insight and experience we've gained over 19 years as your partners, while using the latest technology. FieldCentral is positioned to GROW with your needs!
That said, HindSite Solution is not going away, and FieldCentral will be here when you are ready. We'll be reaching out later this summer to explain how FieldCentral will help you grow your business.
I cannot think of a better person than Ted to lead HindSite into the future, and to continue the partnership with you that we value so highly.
Thank you,
David Crary

Founder / Owner / Chairman