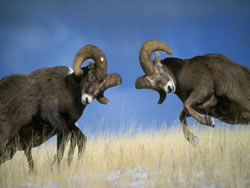 What makes you competitive? The typical answers are price and service. If that's what you said, then you are about half right.
I don't believe price makes you competitive. You price to your market: high-end homes, commercial properties, bargain lawn care, whatever. And you price according to your costs and the margins that your customers will accept.
Don't get me wrong. Over-pricing can make you uncompetitive. But it will never make you more competitive unless you are dipping below the margins you need to be successful. And if you're not planning on being successful, then what's the point of talking about competition?
Price is important, but it doesn't make you competitive.
Service makes you competitive. Service makes you golden.
And you know this. But how frequently do you look at the effects your operations have on your service. When was the last time you examined how you take phone calls, handle customer history, pass information to your crews, and even process invoices with an eye for service?
Don't underestimate "phone presence"
How you and your staff answer the phone makes an impression. Smile for pity's sake! Your customers can hear it, and when they are on the phone the only thing that matters is that they have a positive experience tied to your company. People don't buy anything based on logic (they just think they do). People buy because of emotions, like confidence, security, and even awe.


Have the answers
Customers call you because they have questions (and the occasional complaint). When they ask a question, have an answer. Have the customer history (with field notes), the QuickBooks® invoice (itemized), or any system specs in your software. Knowledge creates confidence. Confidence your customers have in you. Confidence that makes them come back.


Share information
Empower your people. Send your service and repair techs out with the customer history and system information loaded on their mobile device so they can provide the best possible service. Not only can they quickly diagnose and fix a problem, but they also know the dog's name. You are capable of combining technical expertise with personal relationships for a killer service combination.


Be Jonny-On-The-Spot
Schedule and route efficiently to get more stops in on each day (meaning you can service more customers faster). Use field service software to collect the in-field data so you have the aforementioned answers back in the office. And get the bill out the door as quickly as possible. Not only is it vital to your cash flow, your customers will appreciate a timely and accurate invoice (and you'll get fewer "what the hell…" phone calls).


BONUS: Don't forget "the ask"
Along with presenting your business professionally (uniforms, logoed trucks, website, etc.), and treating everyone with courtesy, when you are building in the 4 points I've mentioned above you are delivering stellar service. You know it, your customers know it. Now build upon it.

Word-of-mouth marketing is the most vital marketing for any small business. Ask your customers for testimonials for your website, for reviews on Google Places, and – most importantly – to recommend you the next time they hear of someone in need of services like yours.
Now you sound competitive!