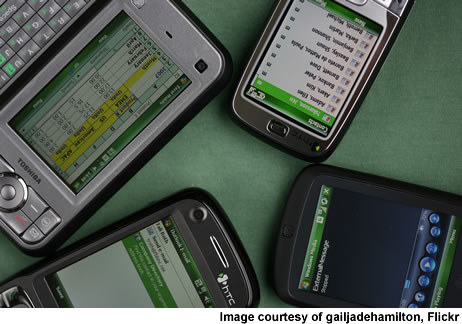 Mobility in the field is one of the greatest features created for field technicians. Bill Lucchini, Chief Operating Officer of OnForce, provides five examples of "day-to-day tasks that can be done faster and more accurately with mobile technology:"
Get Field Techs On-Site – No one likes a late tech, or worse yet, a tech that never shows up. Mobility fixes this problem. With a mobile device, technicians find routes between jobs, avoiding both traffic and the possibility of becoming lost.
Validate Field Techs Are On Time - Field technicians time records can be some of the hardest things to keep track of, especially if they are done by hand. Techs forget or even lie about what time they started a job and owners have no way to track it. With mobile, techs simply time in and out with one touch of a button. This is a quick and easy way to keep track of employees' hours.
Provide Efficient Customer Communication – When customers want answers, they usually want them ASAP. Having an efficient "mobile solution enables technicians to have one-touch access to important phone numbers to key contracts, saving them time in looking up information," says Lucchini. The tech can also access the customer's history and additional data needed to provide efficient information to the customer.
Reduce Paperwork – Paperwork really does slow down the work day. It is a lot of writing down, remembering, and keeping track of information, on top of the job the tech already has to do. Using a field service software program takes care of all information electronically, cutting out the middle man that is paperwork.
Avoid Customer Disputes – Lucchini says, "On-site GPS checking removes any uncertainty about when a technician has arrived to a job site, while before-and-after photos validate what service work has been completed." Mobile devices make it easier to capture and collect data while out in the field, giving you proof when your customers have an issue.
Mobile solutions help technicians achieve the efficiency needed to provide the best customer service possible. While it can be a new challenge for some techs, the benefits are definitely worth the change. To read the entire article, click here.