By David Crary

Note: This is the third in a series of blog posts with tips aimed at helping field service businesses improve during seasonal slow periods.

The offseason is a great time for you to review your marketing activities, review your marketing strategy, and plan for a successful busy season.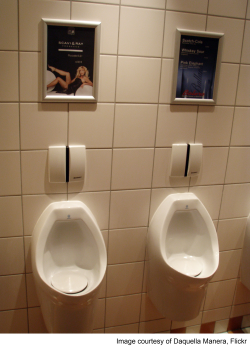 In my experience, you should examine and define the
following four key areas: Your target, what makes you different from everyone else selling the same services, what your marketing communications mix will look like, and what you plan to charge for your services.
Let's take a look at each of these components in detail:
Target – Of the four key components of your marketing strategy, your target and differentiators are your two most important considerations. If you haven't nailed down these two components, you're going to have a difficult time communicating and, to a certain extent, pricing your services.
Professional athletes often talk about being in the zone. They can't miss a shot. They hit line drives every at bat. They make accurate throws. They're successful because they are able to focus intently on their goal.
Your business needs to do the same. If you are unable to focus on who you're trying to sell your services to, you'll be ineffective. You'll be unable to effectively communicate because you don't speak their language. And you won't be able to create the best pricing because you don't know what they consider appropriate.
Start by identifying your ideal customer, what we refer to in this blog post as your client. Then, brainstorm ways to get in front of them. When I ran an irrigation business, I learned quickly that my best customers were those in certain affluent neighborhoods who also had golf club memberships. Why? Because they were most likely to have irrigation systems and they also were social by nature. They became a great source of referrals.
Differentiators
Remember in grade school when everyone told you that you were special just the way you were? Now that you've figured out your target, it's time to determine what makes you special. I'd start by polling your best customers, which we'll call clients. (See Clients vs. Customers – What's the Difference to Your Field Service Business? for more information on figuring out who your clients are.) Ask why they chose you and why they continue to send business your way. Start creating a list of the common responses you're seeing.
It also can't hurt to do a larger market survey to see why people buy your services and what they want in a service provider. This can be difficult and time-consuming to do, depending on your industry, but the results can really help you pinpoint exactly what your buyers want from a service provider. You can then tailor your processes to meet their needs. A market survey is a great tactic to try in the offseason. You can learn more about creating one here.
So now you've polled your clients and, hopefully, your market as a whole. You've got some great data you can use to improve your processes and refine your message. Start by crafting two or three statements that clarify what makes you unique. For example, at HindSite we might say:
Responsive support. How you want it. When you need it.
Creating differentiation statements isn't easy. Think about a lawn care business, how can you differentiate something like caring for a lawn? What you're really doing is making landscapes beautiful. So think of ways you can do that better than the competition. Do you have better knowledge of the optimal time to seed or treat their lawn? Reliability is also important – are you going to mow when you say you're going to mow? Do you have on-time metrics you can leverage? What about mulch? Is there a specific brand that holds its color longer and will please your customer more than your competitor's mulch?
Or, if you've run a snow plowing business longer than your competition, leverage that as a differentiator. But make it concrete. You may say something like "Trusted by more than 20,000 customers since 1965." Or "More than 50,000 feet of snow moved since 1992."
Other ideas include:
Is your equipment better than your competitors? That's a differentiator.

Are your crews/techs more experienced? Add up the years of experience and write a statement about it.

Have you won any awards or have a great Angie's List rating? Create a differentiator statement about it.
Ultimately, you'll want to know a little bit about your local competition when you create your differentiators. If you all have the same differentiators, there's no differentiation. So do some research in the offseason to how your competitors position their businesses.
Marketing Communications Mix
Now that you've got your target and differentiators nailed down, it's time to start thinking about your marketing communications mix. Here are some marketing channels to consider:
1. Print – One of the most successful things I did when I owned an irrigation business was paper the neighbor's door. Buy a simple door hanger and have your service team place a door hanger promoting your business on the door. Indicate that you serviced their neighbor's sprinkler system and that you're offering a discount on a specific service. It's worth it to you – you're already visiting their neighbor, so it won't take much time to schedule work at their house at the same time.
What I'm saying: Though the Internet is valuable, tangible printed items can still deliver a great return on investment.

Other things to consider in your printed marketing mix:
Business cards – Have something professional that you and your team can give to customers and potential customers. It lends credibility.

Giveaways – Print some pens, stickers, magnets, coffee mugs, golf balls or other inexpensive branded item to give to your customers and prospects that forces them to think of you every time they look at it.

Brochures – A nice tri-fold brochure is a great leave-behind.
2. Your Website – Odds are, your website is going to be your first impression. According to recent studies, as much as 85% of consumers start their buying decision on the Internet. So you need a website.
If you have one, great. In the offseason, review it and figure out ways to update it. Add some more testimonials. Think about doing some keyword targeting so you rank higher in Google. Be sure you list the locations that you do business repeatedly on your site (the footer is a good place) so you show up in search terms for "irrigation business St. Paul."
Keep in mind that the purpose of your website is to sell. And then sell some more. We won't go into great detail here, but we recommend you download our free eBook "6 Requirements for a Website that Sells" to learn more about how to turn your website into a sales engine.
3. Print Advertising – Don't overlook print advertising in your marketing mix. Targeting your local newspaper, billboards, even urinal advertising can generate leads and sales. Don't laugh – I found that my ideal customer for my irrigation business lived in an affluent neighborhood and had a membership to a golf club. Urinal advertising may have been a fairly lucrative advertising channel for me.
Keep in mind that traditional print advertising is losing market share because it's not as targeted a medium as Internet marketing. But if you sell a wide range of services – say you do lawn care, irrigation installs and service, arbor care, snow plowing, etc. – it might actually be a good fit because your target is much larger than a business that just does snow plowing.
Another piece of advice is to find publications that your target reads. For instance, if your target is golf members in an affluent neighborhood, see if the golf club has a print newsletter. See what local publications they have on their grounds. See if their city has a monthly print publication that you can advertise in. These usually provide good bang for your buck because you know your target is reading the publication.
4. Email – If you aren't using email, start doing it! It's cheap (you can get free accounts from MailChimp and Constant Contact, among others), easy (both MailChimp and Constant Contact have drop dead simple templates), and it's effective. There are a number of things you can do with email:
Start a monthly newsletter – Make it 3 parts educational, and 1 part marketing. You'll be surprised by how many people are willing to give you their email address if you prove that it's valuable. The best way to prove value is by delivering educational content that your target wants to read.

Use email to survey your customers – Though it's not truly marketing, delivering a survey to your customers shows that you care about their satisfaction. But, be prepared to respond quickly to feedback. If someone indicates they are dissatisfied, work quickly to resolve the problem. Customers remember great customer service. If you make a mistake, fix it, and you'll probably have a customer for life.

Use email to thank your customers – A simple thank you can go a long way toward earning repeat business.

Use email to send offers to your customers and prospects – Thanksgiving is coming up. Why not send your customers an email thanking them for their business and give them a coupon for 10% off a service they've not tried? Because email is so easy to create, you can quickly send off an email tied to an event or news story.
5. Social Media – Social media is the marketing darling at the moment. But a word of caution: It actually requires a lot more time and effort than the marketing channels we previously discussed. I've spent a lot of time on Twitter and Facebook looking at what our customers do and I can tell you that many of them are failing. Bad. For instance, I was recently reading a prospect's Twitter feed, and there were 5 tweets. All of them promoted his business. The last one was in 2011. My guess is that he quit after seeing no response to his five tweets.
If you aren't posting frequently and you're only talking about yourself, you're not going to build an audience. Which means you shouldn't bother. We try to follow a 3/1 rule at HindSite: For every 1 post about us, post 3 articles that are educational in nature. We actually post much more educational content at a much higher ratio than that, though.
Think about it: Say you have a Facebook page and someone likes your page. You're now competing not only with every other business they've liked, but also with all their family and friends. Your content has to be exceptionally compelling for them to read it. So know your target, know what interests them, and post that content. Then sneak in some self-promotional content every now and then.
Many of our customers do a great job of this. For instance, Warners Outdoor Solutions does a Tip of the Week on their Facebook page that typically generates a lot of conversation. Share your knowledge instead of your marketing message and you'll have much better success on social media.
Lastly, don't forget to measure every activity you do so you know if it was successful. It doesn't have to be a complex measurement, just something that lets you compare activities. Simple things to measure include impressions, leads and sales. Then figure out your ROI. It doesn't have to be precise, but it will give you a good idea of what works and what doesn't, so you can refine your marketing mix throughout the year.
Pricing
We're not going to go into detail here (check out our pricing for profit series of blog posts), but you do want to consider pricing. Keep in mind that low pricing may help you sell short-term, but it also may hurt your business long-term.
Take Kohl's, for instance. They have numerous days throughout the year where they'll send you coupons ranging from 10% to 30% off. If I see something at Kohl's, I'll wait to buy it until it's on sale. They've conditioned me to wait for the lowest price. So I purchase less frequently from them and they miss out on a lot of impulse buys.
That's why it's vitally important that you nail down your differentiators. Why? Because it justifies the price you deserve. Instead of competing on price, you can compete on service.
The offseason is a great time to review your pricing and modify it based on expected demand, increases in cost, new profit margin goals, etc.
Whew. If you made it this far, you're really committed to growing your business in the offseason. Kudos to you, and don't miss tomorrow's blog post, when we discuss how to review your business – including your processes, your team, and your biggest pain points.