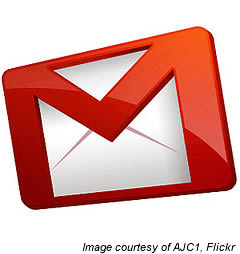 You read that right. Awesomeness is now a word AND what will happen when you combine your irrigation software with email. Many times irrigation businesses have a software program that is operational for them, meaning they help them manage work orders from the second a call comes in, until the invoice is sent to the customer. And this is a great system. However, it can be even better with the integration of an emailing service.
How will this awesomeness come about you ask? Here's how:
Communication With Customers – I think the biggest issue I faced as an irrigation business owner was the lack of communication.

We lacked it in office, in the field, and to our customers.

Many times a tech was not told something they needed to know for a job, or someone in the office would have incorrect information to sort through to find answers.

A solution to our company's lack of communication was field service software.

It made entering data extremely easy and allowed every one of my employees access to said data.

Irrigation software is a great tool for your company, but doesn't do much for your customers as far as communication goes.

That is why the combination of irrigation software with email is a necessity.

Everywhere you look these days, companies are utilizing emails.

Whether it be to offer a great deal, or to remind you of an appointment you made last month, emails are being used as a main form of communication for many businesses.

Communicating to the customer when an appointment is scheduled, if it's been cancelled, and when it is complete may seem like tiny details in the grand scheme of things, but in fact, can really add up to benefit your company.

Customers like to be in the loop.

By communicating and confirming via email, you are giving them just one more extra assurance.



Eliminate Missed Appointments – I can remember in the summertime having at least one customer a week forgetting they made an appointment with us, and therefore needing to reschedule.

Was it the end of the world?

No.

Was it an inconvenience?

Definitely.

My guys would drive to their property, call the point of contact, and come back to the office saying the customer forgot and so they couldn't complete the service.

That is a time slot that could have been filled by a different customer.

That is also gas wasted, and hours being paid out to my guys for work that wasn't done.

With email, you have the ability to run a double check before arriving at the customer's property.

I am sure we have all been in the situation where the owner of a property calls in to reschedule an appointment, and the manager calls in the day of the originally scheduled appointment asking where you are.

The emails let your customers know when you will be there, remind them a day or two before of their appointment, and inform them of any rescheduling or cancelling of the appointment.



No Missing Data/Limited Manual Entry – If you do use an emailing program right now and it is not connected to your software, I can bet you are facing the struggle of clicking back and forth between screens.

You have to type in the correct data or your customers will get the wrong information or may not even get the email at all.

With the integration of irrigation software and email, there is no screen flipping.

Data is entered automatically based on what you have set up so that customers receive all of the information they need.

It also eliminates the manual entry of all of the data by having fields automatically filled in with information that is already stored in your software program.



Truly Eliminate Paper – By implementing irrigation software, you have virtually eliminated the paper work order within your office and in the field.

But what about those mailers you send out?

Letters informing customers of changes or stuffed with discounts?

Think of how much you spend on postage to get these messages out.

I can bet it's a lot.

And don't even try to calculate what the printing costs are!

The point is, with email integrated into your irrigation software, you have the ability to get your messages out, with the inconvenience that comes along with paper.

Almost every person on this planet has an email address.

It is one of the best forms of communication because it is automatic and efficient.

You won't have to worry about missed phone calls, lost letters, or worse yet, no communication whatsoever.
An email program that is integrated with your irrigation software is the next best step you can take your for company. It streamlines the process of communicating with customers while still getting the message across. Your customers will appreciate the added assurance of an email telling them when you are coming and when you complete a job. Email is a simple tool to add to help provide even better customer service than you already do.
There is no better time to work on your business than in the offseason.

Emailing is a great thing to add to your list of things to do in the offseason.

You will be able to test out different types of emails and perfect the message you are trying to get across.

If you are looking for other things to do in your offseason, check out 10 Ways to Improve Your Business in the Offseason.