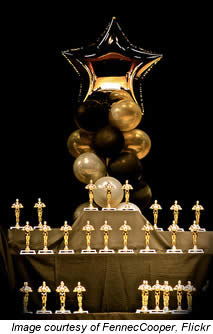 I was reading a thread the other day where the issue that was raised was, "What happens if my guys don't answer their phones when I call?" Some owners said they dock pay when their guys don't answer. This seemed a little harsh in my mind, but still made sense. If you can't rely on your guys and need to get a hold of them, you need a way to be sure they answer their phones. And taking away portions of their paycheck is a pretty good threat.
However, another snow removal business owner's tactic really struck a chord with me. He offers his guys incentives to be good, loyal workers, instead of docking pay. On holidays or even Super Bowl Sunday, whoever answers the call to work and comes in gets double time. On top of that, they invite all employees to the office for an hour and cook them steaks.
That caught my eye. He offers an enjoyable environment to work in, and his guys come back as reliable, hard workers. Some field service business owners may scoff at this idea. They think of it as bribing employees to do their job. I can understand where they are coming from. If you are already paying them, why do you need to offer them bonuses or incentives to work?
The thing is, however, that it isn't about the extra money or gifts given to employees, it's about showing you care and appreciate them. In this day and age, kindness and respect tend to go pretty far. It seems rarer and rarer that we get praise for what we do, rather the focus is on what was wrong and what needs to be fixed.
I can bet your employees experience this weekly if not daily. Maybe a steak dinner every time your guys work is a bit much, but there are other ways to show them that what they do matters, and that you appreciate them:
Awards

One way to show appreciation for hard work that I have used many times within my own field service software company is with awards. An award for most hours worked, most systems installed, or providing exceptional customer service are just some of the ways you can reward an employee. Showing you notice when an employee has gone above and beyond the typical job requirements, tells them you are aware, even if it isn't stated every single day.

Make the award presentation a big deal. Gather the entire company to present it, put it in your newsletters, and even hold an award ceremony if possible. In our office we order food and have a plaque made with the employee's name on it. After the ceremony, the plaque goes on the wall so the entire company can see it.
A Company Meal

Another great way to not only show appreciation but also build a sense of community within your company is gathering together for a meal. Allow everyone to take an hour or so off from their tasks. Do it on a day when everyone can make it and make a deal that work cannot be the topic of discussion. This is a great way to say thank you to everyone in your company and a great way to build stronger relationships. By just "shooting the shit" you can learn a lot about a person and gain a greater appreciation for your employees and all they do.

You can do a potluck where everyone brings in something or you, as the owner, can offer to pick up the tab and order in or go to a restaurant. This does not need to be a weekly or even monthly thing. It should, however, occur more than once a year. Your employees will most likely be looking forward to it as something out of the norm and a way to kick back and relax on what could be just another work day.
Days Off

Offer your employees an extra day off in a month or two of your choosing during the year. Let them start their weekends a little earlier or have a random day in the middle of the week free to themselves.


I am not saying to give a week's worth of time off to each of your employees. But offer them something more reasonable that will give them a chance to relax for a day or long weekend and still not affect the company. The time off lets them catch a breather from work if they can't afford to take an extended vacation and it lets them know you see how hard they work.
Bonuses or Appreciation Gifts

Monetary gifts will always work as a way to show your employees they are doing a good job. A little extra on their paychecks or a card with some cash included are good ways to say thanks.

If you notice a guy needs some new boots or work gloves, why not get him a gift card to pick up some new ones? It's not only a way to show appreciation, your guys will work better if they are provided appropriate tools and equipment for the job.
However you choose to reward your employees, make sure it isn't just about the value of the reward. The point is to show appreciation so your employees will know their efforts do not go unnoticed and therefore enjoy and want to come to work. Bribing them is not the answer, but a show of respect and understanding for what they do day in and day out to help keep your business on its feet is a great culture to implement for your business.
Looking for other ways to make your team the best it can be? Check out the 6 Rules for an Awesome Service Department today to get a stronger team out in the field tomorrow.