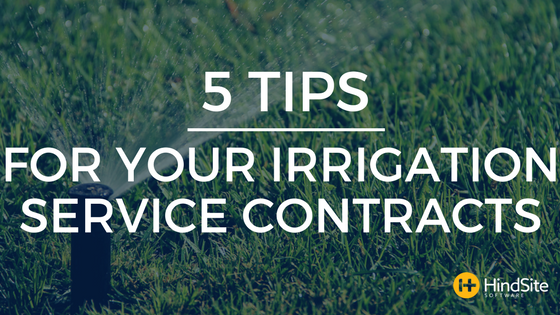 By David Crary

Visiting a friend in the desert of Arizona this week emphasized to me one issue that is critical for our small green businesses. There has to be a level of trust with the company that is invited into the home for repairs or onto the property. My 5 foot female friend will not have anyone come into the home or on the property when she is alone unless she has a relationship with the business. The best way to get this relationship is with a service contract - an essentials for any irrigation business.

The following 5 tips will guide you when setting up your irrigation service contracts:

1. Specifically state the services that you are going to deliver under contract and the duration of time. Depending on geographic area this may be a 12 month contract or only 6 months. How many times will you be doing a service stop to me sure that everything is running properly? Monthly? 2x/year? Other? What does this include? The minimum would be spring start up procedures and winterization if your climate requires these services. If there is a backflow prevention device due to government compliance requirements this would be included in your winterization steps.
2. Not all customers are created equal, so create contract tiers. Some customers want the minimum amount of service and are willing to take a risk on things running properly. Perhaps there is limited irrigation and the system isn't tasked to a big degree.

However, other customers are adamant for top service no matter the price tag. Many businesses offer varying levels of service to address the customer's needs. They have Platinum service contracts for weekly checks, lifetime warranty, additional services (bug spraying), etc. This is the top service offered.

The next level would be Gold Service which may only be monthly service checks and varying degrees of service. This service may come with an extended warranty for 5 years as opposed to the Lifetime warranty of Platinum Service.

If you have a customer that wants the bare minimum of service, call it Bronze Service and note the different levels so they know they can always move up another time if they choose. The lower service levels may offer discounts on parts. Your Silver Service customers may get 15% off any parts and the Bronze Service customers 10%. There are many bells and whistles to work into a contract and be sure to make it profitable for you and a win for your customer. Field service software is an excellent tool for managing this process and information.

3. Have an attorney review your service contract. Have it black/white so that expectations are clear and there isn't a lot of ambiguity. This will be very valuable when a complaint is taken by customer service as the service agreement is in writing and can be tracked.
4. Service contract customers come first with scheduling and repairs. Some businesses are so busy during peak time that without a contract customers have to wait a very long time for service. This is a great selling feature when asking your customers to sign up. Just make sure your process enables you to quickly see and schedule your contract customers. Work order software can help you identify who your contract customers are and then schedule them quickly.
5. The simplest way to keep all this straight and efficiently manage your contracts, scheduling, inventory, customer communication is through field service software. I've said it before, but it's worth repeating. Managing the details of your contracts can be difficult. If you aren't using software to manage your contracts, you're going to spend a lot of time chasing down paperwork. But you don't have to. Software can help you manage your customers, your contracts and your work schedule with ease.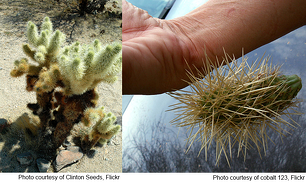 Whether your business is in snowy Minnesota and you are dreaming of getting at those systems in spring or in sunny Arizona and your crews are very busy checking on the
valves at the numerous gated communities, we are confident that having service
contracts will be a win-win for your business and your customer. By the way, if you are visiting Arizona, keep your distance from the jumping cholla or carry some pliers! Nasty!
Wondering what to look for in irrigation business software? Check out our free eBook, Irrigation Software Buyer's Guide, for tips!