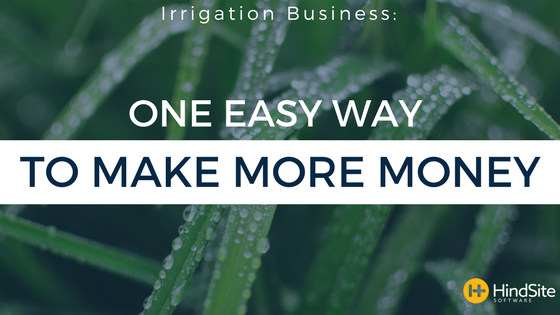 An odd theory at first glance, but it's the truth. Educating customers is a great small business growth strategy. How? It's actually pretty simple. Educate customers on what services, parts, or work they will need in the future. But hold on a second. We don't want you, the owner, to do this. Unless you are out at the site every day doing the work, stay back. So if not you, who? That's easy, use your techs.
Your techs are the face of your company. They are usually the ones customers associate the company with and who they build a relationship with. This is a very valuable relationship that can be put to good use.
How to Educate Your Customers
First, build relationships. Your techs need to be trusted by the customer for them to even begin to suggest what your customers need or will need in the future. Building a good relationship starts from the first encounter. On time, organized, respectable looking techs have a much better impression than those who show up flustered and unprofessional. Give your techs everything they need to make the best first impression (and second, third, and fourth). Things like a GPS so they don't get lost, a truck cleanup day so they look organized, and uniforms so your tech can represent your company looking respectable.
Next, educate techs. Educate your technicians on what they should look for while at a customer's property. Remind them (either face to face or on their field devices with pop up reminders) to check the customers' history and to look at parts they are working with. They can search the parts and see when they will need to be replaced next. Teach techs how to speak with the customers as well. They are techs not salesmen. Tell them to offer recommendations or to make the suggestion personal by saying "That's exactly what I would do." Customers will appreciate the honesty and the help from techs if they don't feel like they are being pressured in to buying, but rather given helpful advice.
Valvoline actually does a great job of this: They tell you that your manufacturer recommends that you rotate your tires every 7,500 miles, and that they can do it here in about 10 minutes and have you on your merry way. They aren't pushy. If you say no, they move on. But it plants a seed in your head.
Finally, have techs educate the customer. By informing customers why it is important to replace that old hose, or why they should look into a new water heater in the coming months, techs are offering valuable advice while attempting to sell your business in the process.
You want to be sure your techs are seen as helpful instead of hurtful. We all know what it's like to be pressured by salesmen and I am sure we have all been turned off on a sale because someone was just too pushy. If the customer says no thank you, have your tech respond by saying no problem! Techs can offer to make a note to check in later on down the road when they may be more interested. Remind your techs to think of how they want to be treated – like another sale or a trusted source?