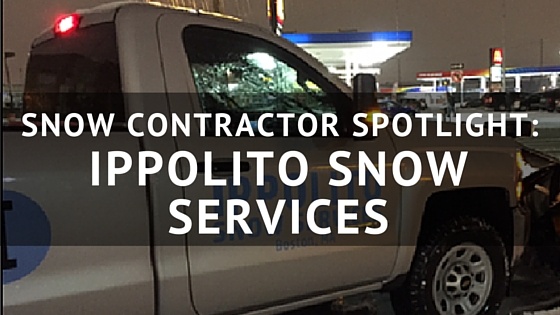 Frankie Ippolito never expected to own a snow removal business. A successful HR executive at an international company, he was thrust into the role of snow business owner at Ippolito Snow Services when his father passed away four years ago.
"I found myself managing his business. I'd never driven a big truck before. I was in a corporate job leading an HR division."
Coming from a corporate background gave Ippolito a unique perspective on how to run a snow business. "The reason I took on this business is to grow it. For me that means fresh advertising, powerful systems, and leading technology. The snow business of yesterday - my dad did everything on the back of an envelope - it was great, it worked for him. However, to unlock the real potential of this business requires investments and an appetite for change."
One of the ways Ippolito has innovated is by leveraging software. "We've got a great win rate on deals. I think the market is really impressed by our end-to-end paperless transaction on deals. I came from the tech industry, so I'm probably more comfortable trying cloud SaaS software. I found that other small businesses are a little scared to make that jump."
Ippolito enjoys the challenge that comes with running a snow business. "It's a challenge. Having the right people in the right place at the right time when the snow hits is challenging. It's nerve-wracking and a lot of sleep is lost. But I enjoy the challenge. But also I see that customers really value a very professional, pulled-together business."
Additionally, Ippolito's perfectionist streak drives him. "I'm a perfectionist. I'm looking for the perfect service business. There is no perfect service business, but I get really disappointed when we mess up on a customer."
Because Ippolito is driven to grow his business, he's tried a lot of tactics to find customers. "We've done Yelp, advertising on the Better Business Bureau, city sponsorships.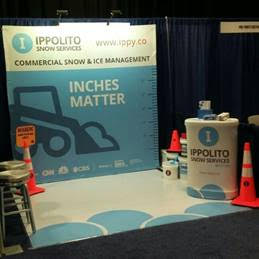 We also worked with a web designer that developed a professional site for us. Since that went up, in the past two years we've gotten more leads than we can manage. We say no to so many deals because it's too late in the season. Last year we made an investment and tried some city billboards. I think it worked to help us hire people and get some buzz, but I don't think it yielded a lot of deals. So this year we're going to invest that money differently and attend a trade show for the New England Condo Expo. It's for all the decision-makers and property managers for large multi-unit dwellings. We developed some pretty cool collateral for the booth and will hopefully generate a good lead list from there."

Once he generates a lead, Ippolito has a carefully planned sales process designed to help buyers understand how his business operates. "We use Salesforce.com in a basic way to track our leads. Once we have the leads in the system, we use measuring software from Go iLawn to generate a very detailed site engineering plan. I've found that the site plan really impresses the potential client and is a great set up for the face-to-face site visit. On the visit, we focus on listening and review a standard series of questions. If the deal makes sense to us, we move into contracts and use Docusign to manage the workflow and signatures."
Though he's been managing the business less than five years, there are a few trends he's seen take shape recently. "I feel like the entire insurance segment is more of a challenge. It's more litigious now, and people tend to be afraid to put a claim through because they're worried about their premiums going up or being dropped, which is even more expense to the business. More of the general liability companies don't want to write snow policies or want to automatically put us in a special risk group unless we're really, really big. Unfortunately, it feels to me that it's getting more challenging and more expensive."
Ippolito has also invested in liquid deicing material, foreseeing that salt usage will become more regulated by state in the near future. "We invested in liquid solutions two years ago, but due to Boston's record setting storms that were measured in feet versus inches we had to delay using them. We started slowly this past season implementing it with a few seasonal customers and trained folks on our own property. I think it's great that we got our feet wet because it's a big trend that's coming at us."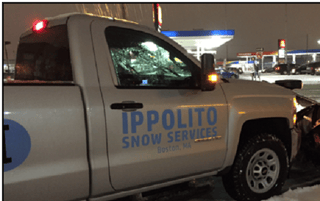 Like most snow businesses, finding employees is also a challenge for Ippolito's business. "There are two categories of employees. The guys who drive plow trucks or operate the bigger equipment and I have found that word of mouth is a great recruiting tool. It's simple, I pay them well and very quickly after a storm event. The other category is our sidewalk crews made up of small equipment operators and shovelers. Despite our best efforts to train, reward and retain these folks we still experience tremendous turnover. It's really hard to find them. Everyone comes to the interviews in August and September, but then when the phone rings in December, not many want to answer. We've run some events with local high schools and had some luck, but we still find that maybe 30 – 40% work the entire winter. We've started to look at industries where people aren't at their day job when it snows. Car washes, commercial fishermen, auto repair shops and teachers to name a few."
Ippolito has also experienced the boom/bust nature of running a snow business. Based in Boston, the 2014/2015 saw record snowfall, followed by a roughly 80 inch snowfall decrease in the 2015/16 season. "The previous season we were just trying to get through that winter. Then we had a lot of capital at the end of the winter - which was great. We reinvested back into the business with upgraded equipment, etc. But if you were in Boston now and drove around, there are plow trucks everywhere with for sale signs on them. I think most folks knew snowfall would be less, but almost 70% less was a big drop off, and if you're in this for the long haul you have to be ready for tough times. This winter was tough and a lot of people are exiting the market."
Despite all the success he's experienced and the improvements he's made to his business, Ippolito is still focused on what matters - doing what he said he'd do for his customers – treating their property as if it was his own. "At a high level, that's what we need to get better at. We have hip, cool marketing programs, a sophisticated website, professional crew uniforms and great technology platforms, however, behind the scenes we have shortfalls to overcome, such as hiring and retaining the best people, building strong operational plans and delivering excellence consistently."