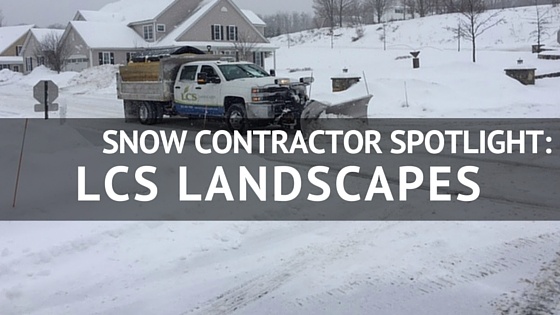 When Daniel Lepore was five years old, like any kid, he played with legos. But unlike a lot of other kids, he built plow trucks with those legos. Then, he'd grab a bag of flour and, much to his mother's chagrin, pour it on the table and push "snow."
So it should come as no surprise that today Lepore is the owner of LCS Landscapes, a landscape and snow removal business in Poughkeepsie, NY.
"I had a passion for it at such a young age. I enjoy getting out there, the powder. Watching the trucks move snow. I get goosebumps for that - except when the ice storms come," Lepore added.
Lepore has been able to turn his childhood passion into a business that today employs around 50 people - and up to 75 during the snow season. Instead of legos, he now operates a fleet of more than twenty trucks and other heavy equipment that move snow in the Hudson River valley.
Though he was born to own a snow removal business, Lepore recognizes that it's not for everyone. "I don't like the stress that it puts on my guys. The long hours, out in the cold, and finding the guys that want to do that work - that's really my biggest worry."
Lepore has also struggled with fluctuating commodity costs. "The price of commodities like salt have fluctuated in pricing over the past four or five years.
Two seasons ago we went through 1,300 tons of salt, compared to 200 this year.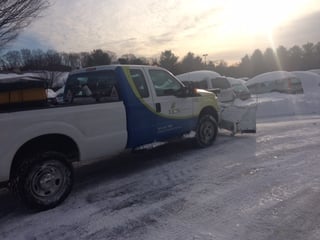 It's been a struggle to manage the cost of commodities without hugely increasing pricing to customers." To manage, Lepore has turned to alternatives to salt, like liquid deicers, though salt is required for some of his accounts with zero ice tolerance, like hospitals.
Lepore also sees the industry changing. Among the biggest trends he sees is just how much more difficult it is to start and grow a snow business today than it was a decade ago. "The challenge of a small guy trying to expand is hard because of the commodity prices as well as the equipment prices. Unless you have a large line of credit or big operating capital going into trying to grow, it's going to be difficult. I think it's a challenge catching up to the price of salt and equipment and labor. And that doesn't even touch on the cost of insurance, especially here in New York."
This past snow season also taught him just how difficult it is to operate a snow business. "I lost $200,000 in profit this year. It was brutal. If I wasn't really conscious of my numbers, it would have put me under. Understanding my numbers is the biggest reason I haven't gone under. Understanding my contracts, understanding my production, understanding my costs."
Labor is also a concern. "If you don't have A players it's not worth doing the job because the risk of losing money is very plausible. The labor force is getting more difficult, too. It's harder to find A players, which makes profiting more difficult, too. Finding quality labor that doesn't want a fortune is hard. Our customers are still very sensitive to pricing."
To combat labor concerns, Lepore has introduced training programs and referral bonus programs to keep high performing employees and recruit high value employees. 'We have a Learn to Earn program which encourages people to improve their technical skills and earns them raises. We try to treat our employees well with company picnics and employee of the month programs."
Lepore spends his marketing efforts by going directly to property managers and owners. Word of mouth has helped him grow. But he also says having a great local presence helps. "We support a lot of local charities and foundations. We give back to the community, which people appreciate. It's helped us build a very good reputation locally."
He's also a firm believer in honesty being the best policy. "I really try to tell the customer the truth about their property and the way we do things. If it's something I can do, I can. If I can't, I tell them that. I layout the contracts to be specific about what we do. A lot of our competitors cut corners to try to sell them. It's something I've tried to instill in our guys - that their word is their bond. I think it's really helped build trust."