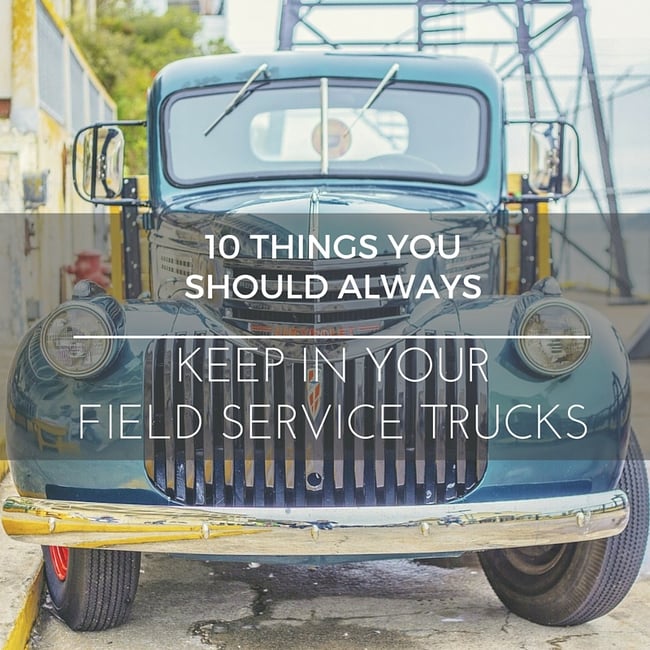 Be Prepared. The Boy Scout motto. Be prepared for anything that can happen, regardless of how unlikely the event might be. So there might be limitations to the amount of preparation that you can do, but as a field service business, you should have your employees set in case of an emergency or anything that could slow down your business and lose you money.
There are a few things that each one of your crews should have with them before heading out on the job each day, the essentials. Here are 10 items that should be kept inside each one of your field service trucks and why:
First Aid Kit
Here is one that you most likely have, but if you don't get one! They're pretty inexpensive but they can prove extremely useful in the worst of times. Make sure it is stocked and anything with an expiration date, like Asprin or any other pain-relievers are still good.
Portable Power Bank
Invest in a decent portable power bank for your crew's cell phones. Most field service businesses rely on their crews to have their phones available. There are times where someone will inevitably forget to charge their phone the night before. Also, that whole Boyscout motto thing, if there ever is an emergency and one of your crews are stranded, it is nice to have one of these in case they really do need their phone.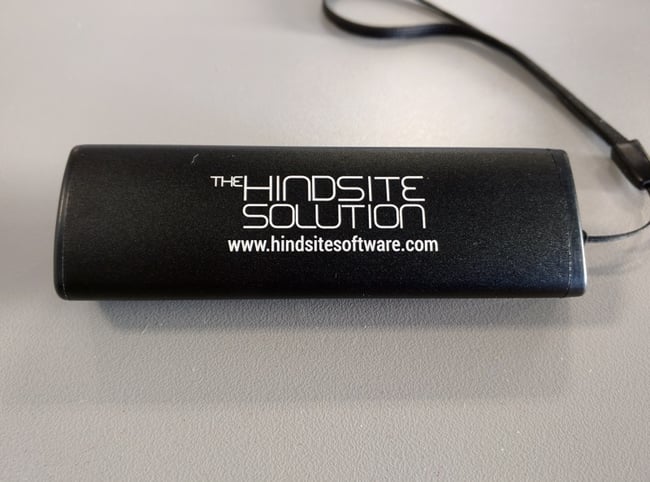 Like one of these! It is a little bigger than a lighter and has enough power to charge up a dead cell phone.


Jump start box
These have saved me more than once. They work great and you never know when your truck battery might fail. They range from about $50-$200 in price, but can pay themselves off with just one use. They save your guys from having to call a tow service.
Tie down straps
You never know when you'll need them!
Tire Inflater and repair kit
You might run over a nail or have a slow leak in your tire. Buy a couple of cans of this stuff for your field service trucks. It will fix a flat tire long enough for you to get it to a shop for repair or replacement. Could save you from shelling out quite a bit more on a tow!
Duct tape
While it might not always be the prettiest fix, it can hold on a loose bumper, it can hold together loose tools, it can be used to fix a boot and just about anything else. Have a couple rolls on hand!
Fire extinguisher
This is an item that you hope you'll never need, but you'll be happy you have it if you do! Have one that you can store inside your truck cab in case anything does catch on fire. Here is some info on what type of fire extinguisher might work best for you. Realistically, it could save your life and also save one of your business's largest assets.
Bottled water
Better safe than sorry. Again, it might not be likely that one of your crews would be stranded for longer than a few hours. But in the off-chance that they are, you would rather have them be safe if anything ever did happen.
Mechanic's Set
Have tool set that you can perform quick fixes with. You can get a decent tool-set from most auto parts stores for under $100. Here is a larger set with 301 pieces for $200. It has all the tools you would need for most fixes: ratchets, crescents, screwdrivers and pliers.
Warm Clothing/Blankets
If you live in an area that gets cold, have an extra jacket and some blankets in your trucks incase one of them do break down. If your field service techs do have to wait for a tow truck to come get them, this could make an unpleasant situation a little better.
---
Now that you have an idea of what you should keep in your trucks, how about learning about the "must-haves" for your website? Download your free copy of the Local SEO for Green Industry Businesses eBook!