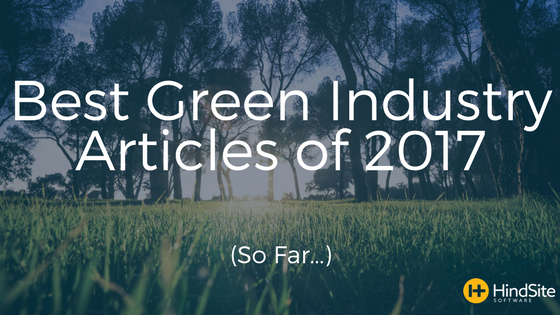 As Winter Storm Stella hammers the Northeast with 2 feet of snow in some areas, we wanted to be of some help 1,000+ miles away. So we've compiled some of the best green industry articles of 2017 through the first two and half months for those of you snowed in and looking for some useful reading material. That's not to say those not experiencing any of the fluffy stuff can't indulge, of course, all are always welcomed.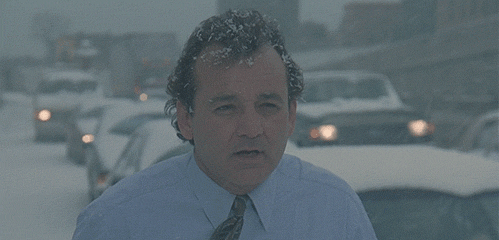 Renovating America's Front Lawn
January 11, 2017
The grass on the National Mall was worn out, check out this article that details its renovation to greener days. - Turf Magazine
Turf or No Turf? That is the Question
January 15, 2017
This interesting article informs readers about the California drought and what alternative, water-saving options that are available for customers' landscapes. - Turf Magazine
Cut More Grass Faster
January 16, 2017
As Ricky Bobby once said, "if you're not first you're last." Well, although that might not be 100% accurate, when it comes to mowing - faster is usually always better. - Irrigation & Green Industry
Add Value to Your Irrigation Services
January 16, 2017
"In the competitive world we live in, there are many ways for companies that offer irrigation services to add value for their clients. We don't have to sacrifice or cut into our bottom line to make our businesses more attractive to property owners." - Irrigation & Green Industry
The Importance of Certification in the Green Industry
January 23, 2017
As stated in the article, it's tough to quantify how certifications impact your bottom line but Mr. Newman details different ways this recognition of professionalism can help your company. - Turf Magazine
The Relationship Between Irrigation and Pest Control
January 24, 2017
Understand how to improve the way irrigation impacts your integrated pest management on customers' turf - Turf Magazine
Smart Controllers are Changing Fast
February 15, 2017
Smart Controllers are wicked cool and it looks like things won't be changing anytime soon. As technology continues to rapidly progress, irrigation specialists need to keep up. And this article sets you off into the right direction- Irrigation & Green Industry
Are Landscape and Irrigation Contractors Special?
February 15, 2017
Published author and industry expert Tony Bass looks back on his own experience and the industry as a whole to explain how contractors are a rare breed - willing to learn and do things that 98.1% of the population will never do. - Irrigation & Green Industry
Quit Making the Labor Crunch Worse!
March 1, 2017
We all know labor - for most in the green industry - is tough to come by. This great article lays tips to lighten the weight of the current labor crunch. - Green Industry Pros
Patience & Proficiency Pay Off
March 6, 2017
Learn how Phillips|Creasey parlayed their first large commercial installation projects into future large scale jobs through patience, professionalism and producing excellent results. - Green Industry Pros
Why Mid-Size Walk Mowers Make Sense
March 8, 2017
Read how "the commercial walk-behind mower remains a mainstay on the trailers of lawn professionals across the country" - Green Industry Pros
How to Deliver Project Estimates on Time
March 10, 2017
An efficient project begins with a timely estimate. Learn how to project professionalism in your estimates. - Green Industry Pros
Looks like you're someone who loves filling their head with knowledge. Check out our recently released 2018 Green Industry Benchmark Report. With nearly 60 pages and 60+ charts it's almost certain to expand your mind.