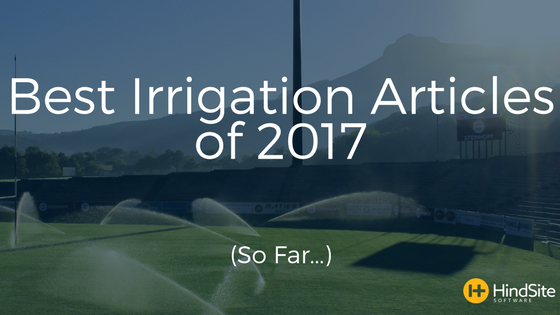 Back in March we compiled the best green industry article of the year (so far). This past month at HindSite Software, we began noticing a bunch of well execute irrigation articles - covering relevant and useful topics. So we decided to do the same for articles specifically written for you, the irrigation professional.
Story of a Landscape: Irrigation Project Creates Award-Winning Turf
May 24, 2017
While most award-winning landscape projects go to extensive planting and elaborate hardscapes, this article tells the story of how Reno Green Landscaping, Inc turn a all turf and irrigation project into a NLA President's Award winning landscape. - Turf Magazine
Add Value to Your Irrigation Services
January 16, 2017
"In the competitive world we live in, there are many ways for companies that offer irrigation services to add value for their clients. We don't have to sacrifice or cut into our bottom line to make our businesses more attractive to property owners." - Irrigation & Green Industry
Building an Efficient Irrigation Department
June 14, 2017
It's word count might be on the heavy-side but this article does the best job I've seen yet of explaining the intricacies of an irrigation department - breaking down what needs to be done and put in place to make it efficient. - Turf Magazine
Can You Do Drip?
June 15, 2017
"When it comes to landscape irrigation, the future is all about efficiency." It might be on the lengthy-side but this article tells you everything you need to know about drip irrigation and it fits in the future of irrigation. - Irrigation & Green Industry
Drought Doesn't Necessarily Mean Run the Irrigation System
June 4, 2017
As climate changes, it's likely droughts will become more and more common (it's science). And fighting drought with purely water can lead to a snowball effect. So Carol Cloud Bailey took it upon herself to highlight some other approaches to helping a lawn overcome a lack of water. - Treasure Coast Newspapers
The Relationship Between Irrigation and Pest Control
January 24, 2017
Understand how to improve how irrigation can impact your integrated pest management on customers' lawns - Turf Magazine
Smart Controllers are Changing Fast
February 15, 2017
Smart Controllers are wicked cool and it looks like things won't be changing anytime soon. As technology continues to rapidly progress, irrigation specialists need to keep up. This article sets you off into the right direction. - Irrigation & Green Industry
11 Things All Irrigation Techs Should Know
April 24, 2017
Using comments from a Lawnsite thread, this article lists what green industry business owners should look for when hiring and developing an irrigation technician. And as the article states, "there are hundreds or throusands [of things] a technician needs to know to be proficient" but these are the ones owners have deemed the most important. - Turf Magazine
Are Landscape and Irrigation Contractors Special?
February 15, 2017
Author and industry expert Tony Bass looks back on his own experience and the industry as a whole to explain how contractors are a rare breed - willing to learn and do things that 98.1% of the population will never do. - Irrigation & Green Industry
Quit Making the Labor Crunch Worse!
March 1, 2017
We all know labor - for most in the green industry - is tough to come by. In this three part series of articles, Green Industry Pros provide insight and tips to lighten the blow of the current labor crunch. - Green Industry Pros Part I, Part II, Part III
Sprinkler Heads Come in all Sizes
April 15, 2017
Sprinkler heads can make or break an irrigation installation. So various sizes and types that are explained in this article will come in handy. - Irrigation & Green Industry
All About Irrigation and Sprinkler System
June 28, 2017
Nate Samson's intro says it all: "The grass may be greener on the other side of the fence, but it doesn't have to stay that way. When it comes to irrigation and sprinkler systems, allowing professionals to handle the job, is the best thing to do to ensure [optimal] results." - 417 Magazine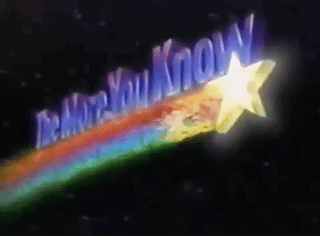 Looks like you're someone who loves filling their head with knowledge. If that's the case, you're probably going to enjoy our 2018 Green Industry Benchmark Report. With nearly 60 pages and 60+ charts it's almost certain to expand your mind.