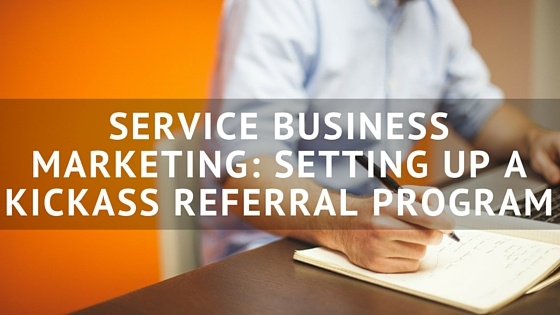 My biggest struggle as an irrigation business owner was always working to market my business and gain more customers. I knew how to do installations. I knew how to run time sheets for my field techs and office staff. I even knew how to master our accounting program to get invoices sent out to our customers.
But what I lacked the knowledge in was marketing my business. Service business marketing is a job all in its own and for a small business owner, it seemed like a foreign world. Since my days in the irrigation industry, I have come to own my own field service software business. Through this business, I have truly learned the importance of marketing and what it can do for your business.
One of the simplest, yet most effective, forms of marketing is through a referral program. Referral programs mostly have your customers do the work and in return you get new potential customers in. So how can you have a kickass referral program? There are a few things you will need.
Identify your "A" customers
Your first thought is probably what the hell is an "A" customer?
An "A" customer is your
ideal customer
.
They are loyal to your company, they probably spend the most on services and the relationship you have is a strong one.
They are basically like "A" students to teachers.
Now that we have classified them, it is time for you to determine who they are.
Ask your office staff, field staff and anyone else who has a good knowledge of your customers.
You do not want to reach out to every single customer with this referral program, so reaching out to those you know already like you is the best way to start.
Reach out to the "A" customers
Offer something