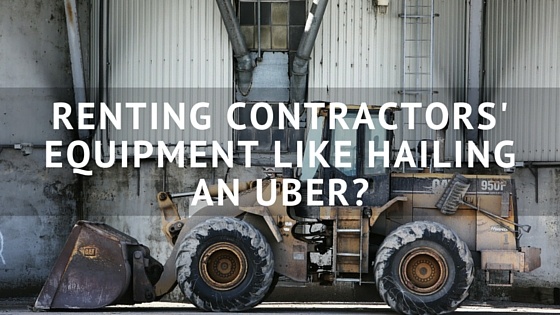 The On-Demand Economy has changed the way many of us drive, travel, book lodging, get food delivered and so much more, but does it have a place in the green industry and other field service industries? There are service provider apps like Plowz and Mowz and even heavy hitters like Amazon that anyone can use to get their lawn mowed or their driveway plowed at anytime and all without a contract.
It hasn't happened without a fair deal of pushback. Many contractors are upset about these types of services because they feel providers compete only on price. And since they are trying to win jobs purely on price, quality is going to be compromised.
Like it or not, it looks like this model is here to stay and only getting stronger. And one form of this On-Demand Economy is the equipment rental market. Much like Airbnb renting out rooms and houses or Turo and Zipcar enabling people to borrow someone else's car, there are now places to rent equipment for the green industry.
Dozr and Yard Club are two services that now offer a place for people to borrow and rent out their equipment. While it might sound crazy to some contractors, contractors can make money on their idle equipment that they're not using. It might be a fairly uncomfortable idea for some, but these services go to lengths to make sure that the people who are renting and lending the equipment are trustworthy. And as the Wall Street Journal stated in this article, the younger generation of contractors are used to the concept of the shared economy.
According to Co-Founder of Dozr, Erin Stephenson, their company was created to solve a large issue for contractors. Much of the heavy equipment that they own goes underutilized. They have these machines that are sitting idle and aren't making them money. On the opposite hand, there are contractors who don't want to purchase equipment when they know they only need something for a short amount of time. For instance, a landscaper might not regularly need a backhoe for jobs, but maybe they are working on a larger project and need one for a couple of days out of the season.
While renting might be an option for some, equipment rentals typically come with terms that are longer than needed for the contractor. They don't want to be stuck with heavy equipment for months when they only need it for a day or two. Likewise, it stinks having a piece of equipment that costs $200,000+ sitting idle. These apps bring these two contractors in need together to solve a mutual problem!
Now, these apps and services haven't come along without some pushback, much like the on-demand mowing and plowing services. Looking at Dozr's Facebook page, I quickly noticed some concerns that seemed to be shared with a few different people. One being, the fact that other people you don't know are using your very, very expensive equipment. Dozr had this to say back to one skeptical Facebooker,
"Dozr makes sure all the machines are fully insured before they go out on rent. Dozr also lets the owner know who is going to use them, what they are going to do with them and what their experience is. We also pass on what their rating (every time a transaction takes place, an owner rates the renter and the renter rates the owner). As an owner you always have the choice of sending your machine out on rent."
While these on-demand rental services are still fairly young, it will be interesting to see how they fare with contractors.
---
If that taste of technology wasn't enough for you, how about downloading our FREE eBook on search engine optimization! You'll be the envy of every local green industry business when they see you ranking higher in Google searches!