---
This is the third in a series of 6 quick to-do's for your field service techs. Things that are easy but effective at helping you build a better business. Let's get to it!
---
Field Service Tech To-Do #3: The Qs & Ps

We can break this one down into two steps. And yes, the first step is the "Q" (I know, the phrase usually goes the other way, but it's Friday).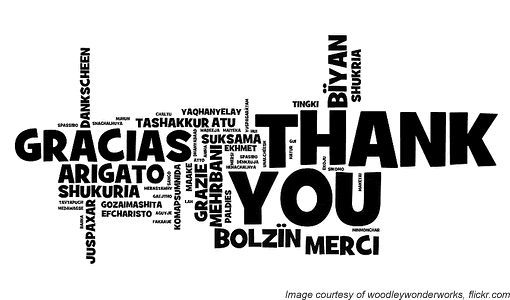 When your technician is ready to leave the jobsite, if the owner (or manager, if it's a business) is also on-site, go track 'em down and say "Thank You!" It's one of the easiest things your field service techs can do, and it's arguably the most important outside of the quality work itself. A simple smile and a "Thanks for your business" is an important part of feedback to the customer that they matter.
Secondly, ask for more work! "If you know of anyone else who could use our services, please tell them about us. We'll take care of them." Or, "If you ever need more help with this, or any of the other services we provide, such as _______, just give us a call! We'd be happy to help." Remember, word of mouth is vital to your business' success, and there's no shame in asking for more work. If you've done well, they'll remember you.
Remember, businesses thrive on relationships. Make sure your customers know that they are important to you, and that you want to continue your relationship. Since your service techs are the people with the feet on the ground, they are likely the most visible representation of your business, especially to your customers. So remind them to mind their "Qs & Ps".
---
<< Read The Previous "To-Do"" target="_self"><< Read The Previous "To-Do" | >" target="_self">Read The Next "To-Do" >>