---
This is the fourth in a series of 6 quick to-do's for your field service techs. Things that are easy but effective at helping you build a better business. Let's get to it!
---
Field Service Tech To-Do #4: Find More Work

It should be a primary responsibility of each service tech to find more work for your business. I'm not talking about transforming your service tech into a sales guy, though that's entirely possible, and not terribly difficult with the right approach. All you need to do is add a simple – and expected – step to the end of each job: "look around!"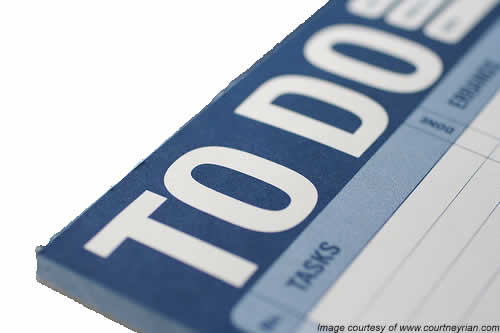 Your techs know the properties they work on pretty well, or at least the system they're servicing. It's their job, after all. All you need to do to find more revenue in each customer is to ask your service techs to look around the system or property and see what areas:
Need additional repairs
Could be updated/improved
Will require work in the not-so-distant future
..AND THEN MAKE A NOTE OF THEM!
That last bit is kind of important. And depending on your techs, you can approach this two ways.
Option #1
Your service tech can approach the owner/manager of the property and simply tell them what they noticed. The owner is already trusting your employee to come on-site and fix a problem, so why wouldn't they trust their advice on what else the system could use? This isn't a hard sell, it's a simple recommendation. Your tech can either fix the problem right then and there, or promise a phone call to schedule another visit.
Options #2
Your service tech fills out a system assessment, which gets turned in to the office manager along with the work order. Depending on the nature of the new work, you can either log it into your customer database (CRM) to be searched during a slower part of your year, or it might warrant an immediate phone call.
"Hi Mrs. Smith! Our service tech Johnny fixed your irrigation system yesterday, and I just wanted to follow up with you and make sure everything was working to your satisfaction…. Great! While he was at your place, he noticed a few other things that could use repair/ could be adjusted /could actually save you some money. Did you have a minute to go over your property assessment?"
Either way, it's an easy way to increase the revenue potential of each customer and each technician. And if you want to learn how to automate this kind of system assessment, just contact us...
---
<< Read The Previous "To-Do"" target="_self"><< Read The Previous "To-Do" | >" target="_self">Read The Next "To-Do" >>