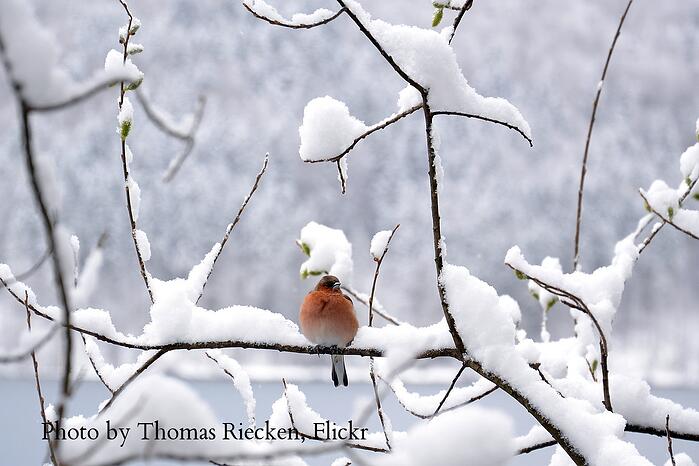 It's coming. The freezing wind, wet boots, runny noses, and frosty windows are on their way. To many green industry businesses, the winter brings more struggles than the usual trying to get your car to start in the morning. The winter can also signal declining profits. Whether you're based in the Midwest or not, green industry businesses cannot hibernate through the winter and hope to make up for it when spring comes around. That is why I would like to share several ideas of how your business can keep up your profits this winter:
1. Add snow removal services
All you need is a snow-blower and warm mittens, and you're all set!
Just kidding, it isn't quite that easy! You will need to do research and plan ahead to set yourself up for success. Here are some of the most important things to remember:
The snow falls when it wants to, and, as a snow removal service, you will have to react to snowfall as quickly and efficiently as possible. If you are hired to remove the snow in front of a business, that business owner wants the snow gone right away so that he can continue operating his business effectively. Your snow clients will be a lot more time oriented than your typical landscaping clients.
Make sure that you know and follow government regulations and safety procedures. You need to know where you can and cannot pile snow in order to avoid fines. In addition, you should be careful with ice because people tend to slip on it. This could be a dangerous liability, which you should look into.
Be thorough. Snow removal is hard work. Wet snow is very heavy and it's cold outside. However, you have to make sure that you get the job done well. You cannot sacrifice quality work because it reflects your whole green industry business. You want to deliver clear driveways and parking lots every time...even though they might be covered with snow again next week.
The great thing about snow removal is that your company prospers when everyone else is having a hard day. That is, when the roads are terrible, schools and businesses shut down, and people just want to drink spiked hot cocoa all day, you are everyone's snow-removing guardian angel. People can't help but love you.
2. Holiday lighting services
Some people go all out with outdoor decorations during the holiday season. These decorations can range from the frosty blue icicle lights, the giant blow up Santa, plastic reindeer on roof, bushes that light up to look like gumdrops, and beautiful nativity scenes. In some cities or neighborhoods, residents enter competitions that recognize those houses that have gone above and beyond the call of festivity.
In many affluent neighborhoods or otherwise, there is an opportunity to help people decorate their houses for the holidays. There are many reasons why people hire a service to decorate for them. Some people are too busy in the business world to put up holiday decorations. Some people aren't as young as they used to be and can no longer haul their plastic reindeer up to the roof. Some people lack the basic knowledge of managing outlets and timers and so many cords. The National Lampoon's Christmas light scene comes to mind. That's where you come in.
You just need to find and market your business to the right neighborhoods. This can be a challenge due to the level of solicitation that affluent neighborhoods typically receive. My advice is to build relationships with the people in the community. You can do this by talking with your clients about the neighborhood and other households that may benefit from your services. Then, follow up with their recommendations and tell them that so-and-so sent you.
Holiday lighting can not only keep profits high but also bring a lot of seasonal cheer!
3. Promote your winter services with Inbound Marketing
This is the best type of marketing for your profits because, guess what, it's free!
Inbound marketing is the promotion of your company through blogs, podcasts, newsletters, and social media. It's not only free, but also highly effective as a result of the interaction you can have with customers. You can generate a lot of quick customer feedback for your services and build a community around this. Not to mention you can build up leads that you will have time to get in touch with and tend to during the slow season. Here are the most important things to remember when using inbound marketing:
Post regularly and consistently so that people gain sustaining interest
Encourage customers to interact with you and with others
Make sure to post things that are relevant and meaningful to current and potential clients
Keep it simple and easy
Focus closely on the quality of your content
Social media should be a major priority for any business because it reaches so many different people. I think you will find that it has the potential to become a key component for your green industry business if it isn't already. It's an integral part of inbound marketing and can grow your following without spending a dime.
[Related: 5 Ways Attending an Industry Event will Grow your Business]
For more tips and trics to a successful green industry business, subscribe to our blog and check out our latest eBook, available for free download.