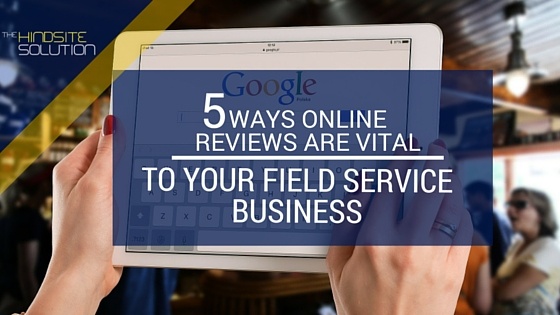 How customers shop around for services has shifted over the past few years. In our 2016 Green Industry Benchmark Report, we saw that referrals are still the #1 source of new customers for green industry businesses. However, there has also been an increase in leads generated from online activity. 22% of contractors say their blog, social media or online advertising are their biggest source for generating new leads.
With more customers turning to Google for help finding services, it is becoming increasingly important that your website, social media accounts and reviews are visible. Software Advice, a site where businesses research field service software, conducted a survey on over 1,200 U.S. consumers on how they are using reviews for their purchasing decisions. The implications for businesses are clear based on the consumers' responses. Here are five reasons why online reviews are vital for your field service business:
Most customers will pay more when a service provider has higher ratings and reviews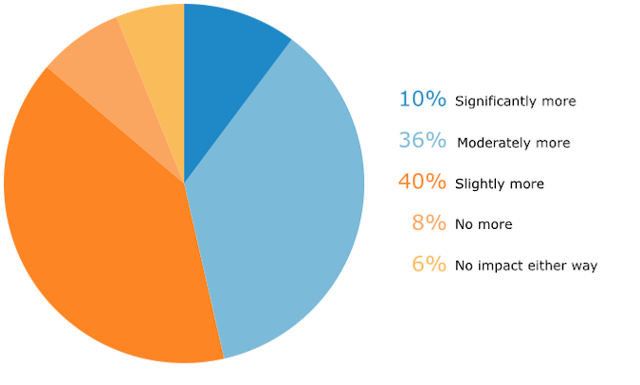 86% of consumers that Software Advice surveyed said they would pay more for a service provider that has positive reviews! That has huge implications on how you justify your pricing. Many field service business owners cite pricing as a reason why they might lose a job. Another contractor is willing to do similar work for less.
If you have online reviews that validate your claim of superior quality, you increase your chances of being chosen in those comparisons. Often times, the contractors that are undercutting you on price are the same people who aren't performing quality work. You get what you pay for and customer are willing to pay more for a better field service contractor.
A majority of customers find online reviews to be extremely or very valuable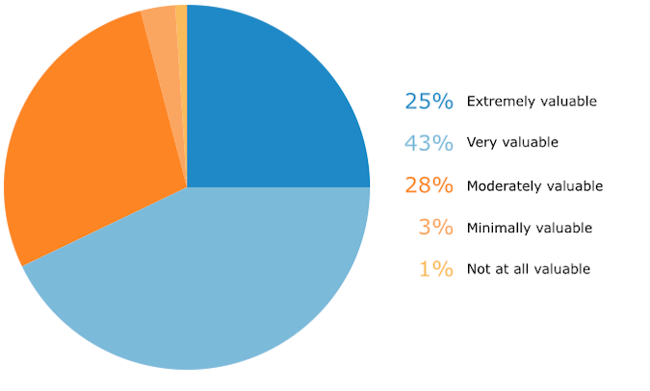 Online reviews carry a lot of weight in customers' buying processes. A survey conducted by BrightLocal reflects this finding as well - 9 out of 10 consumers found online reviews equally as important as a personal recommendation.
Your customers are turning to Google and other search engines more frequently than ever before. The reviews they find on the Internet need to be readily available and they need to be in multiple places, such as Yelp, a Google Business page, Angie's List and other online directories that people search for local service providers.
Tip: Make sure your name, address and phone number, or in SEO terms - NAP, are consistent across all channels. This is a critical factor in how you rank in search engines.
The information that customers search for is about the service provider's quality of service and cost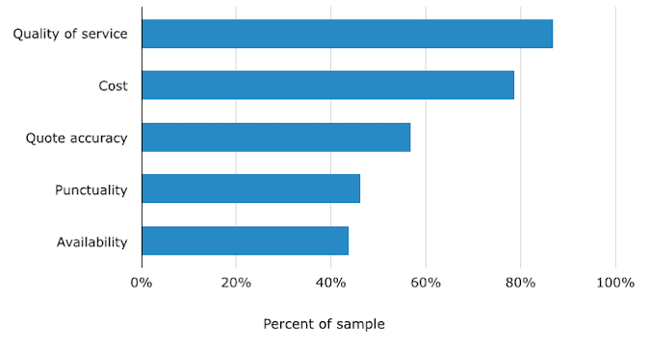 Just as stated before, customers are willing to pay more if a field service business has good online reviews. Your company needs to have an online presence where customers can share what they think about your business. Consumers who are searching online want to know what other folks think about the quality of service and also cost.
Make that information known on sites like these. If you have a fixed cost for your services, list it. If you don't, still let customers know what they can expect.
More than half of customers surveyed used online resources to find their service providers
Researching reviews from other customers has become a common step in the buying process for most people. Where it used to be commonplace to simply ask a neighbor or friend, they are relying on their search results more heavily.
55% of people use online resources to find field service businesses in their area.
¾ of respondents consult Yelp when they are selecting residential service providers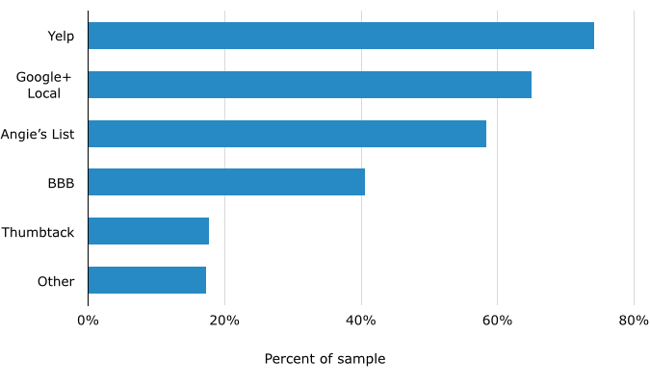 And, possibly the biggest takeaway for field service business owners, 74% of the consumers that Software Advice surveyed said that they turn to Yelp to find service providers. Morgan Remmers, manager of local business outreach at Yelp, says that people are often surprised to hear that only 20% of businesses that are reviewed on Yelp are restaurants.
So if you aren't currently listed on Yelp, get on it. It is where a majority of your customers are searching for your services.
---
Want to learn more about measuring customer satisfaction? Download our free eBook below!